Continuing Professional Development (CPD) for Plumbers and Gas-Fitters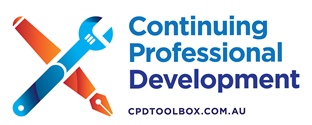 Occupational Services (CBOS) implemented a CPD program for all licensed plumbers and gas-fitters under the Occupational Licensing Act 2005.
The Master Plumbers' Association of Tasmania in partnership with the Government have developed CPD Toolbox – www.cpdtoolbox.com.au , an online resource open to all plumbers and gas-fitters in Tasmania, be they members or non-members of our Association.
CPD Toolbox is your one stop shop for managing your CPD requirements. You can book in to CPD activities, mark online CPD activities as completed, upload additional external CPD activities and keep a running total of your CPD points.
Head over to CPD Toolbox, register as a user and start using your CPD Toolbox now!
Don't take a chance, always choose a Master Plumber
The Master Plumbers' Association of Tasmania recognises the vital role plumbing plays in developing and maintaining public health and ensuring the environmental sustainability of our communities.
Our large membership represents a powerful and reputable group and we lobby on behalf of members to protect and effect change to the industry and in support of various plumbing, business and environmental recommendations.
Our Master Plumbers are expert, committed and professional. They are bound by a code of conduct; are fully licensed; deliver quality plumbing services at affordable prices and are backed by the industry's largest plumbing association.
Whether its general plumbing, roof plumbing, gas-fitting or specialty areas such as solar hot water or air-conditioning – it pays to choose a Master Plumber.